Explore information related to openlitespeed wordpress

This article covers how to Create custom php.ini in Litespeed Webserver. Basically, compared to the Apache web server, the Litespeed web server configuration may feel a bit complicated. In hosting environment with cPanel servers, it is necessary to edit the PHP variables for each domain or customer and this can be done using by creating a custom php.ini for each user's home directory. So the clients can change the PHP values according to their requirements.
There should some steps need to be done on Litespeed admin panel on cPanel/WHM to enable custom php.ini and you can follow the below steps to enable it.
To Create Custom Php.Ini In A Litespeed Webserver:
1. Login into WHM.
2. Select Litespeed Web Server
3. Litespeed Configuration > Admin Console > Configuration > Server > External App > lsphp5
4. Under Environment section >> add "PHPRC=$VH_ROOT"
5. Under "suEXEC User " section >> add the account username for which custom php.ini has to be enabled.
6. Under "suEXEC Group " section >> add the group name of the same account.
7. Click save and return to Main >> Litespeed Web server
8. Under Quick Configuration of PHP suEXEC settings,>> Set Enable PHP suExec to yes.
9. After that put custom php.ini in the user's home directory and check it using a phpinfo page.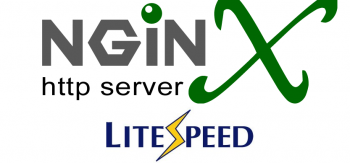 This article will guide you about LiteSpeed vs Nginx on a performance basis. Basically, LiteSpeed web server is much better in performance than the #NGINX server.
However, it has not yet gained much popularity when compared to NGINX.
1. #LiteSpeed and Nginx use an event-driven architecture.
2. Both are really good at serving static files, uses dramatically less memory and can handle more than four times more requests per second when compared to Apache.
3. HTTP/2 performance is a crucial metric for any modern web server.
4. LiteSpeed takes HTTP/2 performance seriously with improvements.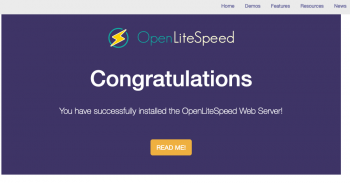 This article will guide you on the default settings for LSAPI. Basically, by default #OpenLiteSpeed support #PHP with external application and script handler.
CyberPanel is a web hosting control panel powered by OpenLiteSpeed, which helps you set up sites on your DigitalOcean droplets easily and automatically back them up to DigitalOcean Spaces. Features. Different Level Of users.
To Configure #CyberPanel:
1. Enter admin for the username and 1234567 for the password.
2. Click on the user-menu arrow, next to the name "Cyber Pan".
3. Choose Edit Profile.
4. Select admin in the dropdown menu on the Modify User page.
5. You may now change the first name, last name, email address and password accordingly.