Explore information related to backup failure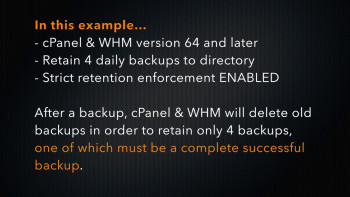 This article will guide you on steps to solve remote transport #pruning #failure in #cPanel which can occur when a directory has too much size, network #error, or due to the lowness of backup drive.
The remote transport process may time out if it tries to prune a very large directory. The following options can help you to solve this issue:
The transport may produce an error if it is unable to prune the directory due to its size. You can manually delete the directory from the remote backup location to troubleshoot this error.