Explore information related to can i retrieve a deleted folder in outlook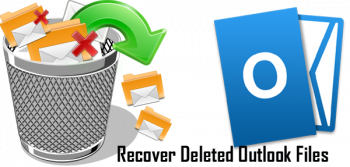 This article will guide you on methods to recover deleted #emails in #Outlook. This is possible by retrieving contents from the Recoverable Items folder.
By default, the deleted #items won't be included while searching in Outlook. Actually Outlook provides you with a feature of automatically searching all folders include emails in the Deleted Items folder in each #data file.
To Recover Permanently Deleted #Hotmail Messages:
1. Go to Outlook.com and log in to your Live, Hotmail, or other Microsoft email account. 2. Select the Deleted Items folder in the left pane.
3. Select Recover items deleted from this folder at the top of the message list. The Recoverable Items folder will open.