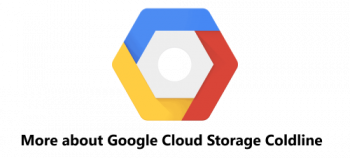 This article covers oogle Cloud Coldline Storage. In fact, Google Cloud Storage Coldline is a public cloud cold storage service that is specifically designed to store data that organizations access no more than once a year.
Main features of Google Cloud Storage classes includes:
Unlimited storage with no minimum object size.
Worldwide accessibility and worldwide storage locations.
Low latency (time to first byte typically tens of milliseconds).
High durability (99.999999999% annual durability).
Geo-redundancy if the data is stored in a multi-region or dual-region.
A uniform experience with Cloud Storage features, security, tools, and APIs.