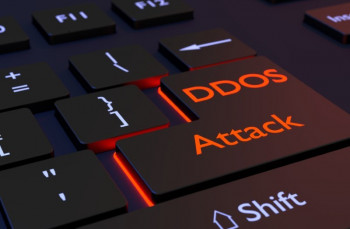 This article covers Tactics To Prevent DDoS Attacks & Keep Your Website Safe.
Basically, it is impossible to prevent DoS and DDoS attacks entirely. But we can limit them to a certain extend by implementing security actions mentioned in this guide.
Denial of service attacks are here to stay, and no business can afford to be unprotected.

Facts about DDoS Attacks:
1. DDoS stands for Distributed Denial of Service.
2. It is a form of cyber attack that targets critical systems to disrupt network service or connectivity that causes a denial of service for users of the targeted resource.
3. A DDoS attack employs the processing power of multiple malware-infected computers to target a single system.

Best Practices for Preventing DDoS attacks:
1. Develop a Denial of Service Response Plan
Develop a DDoS prevention plan based on a thorough security assessment. Unlike smaller companies, larger businesses may require complex infrastructure and involving multiple teams in DDoS planning.
2. Secure Your Network Infrastructure
Mitigating network security threats can only be achieved with multi-level protection strategies in place.
This includes advanced intrusion prevention and threat management systems, which combine firewalls, VPN, anti-spam, content filtering, load balancing, and other layers of DDoS defense techniques.
3. Practice Basic Network Security
The most basic countermeasure to preventing DDoS attacks is to allow as little user error as possible.
Engaging in strong security practices can keep business networks from being compromised.
4. Maintain Strong Network Architecture
Focusing on a secure network architecture is vital to security. Business should create redundant network resources; if one server is attacked, the others can handle the extra network traffic.
5. Leverage the Cloud
Outsourcing DDoS prevention to cloud-based service providers offers several advantages. First, the cloud has far more bandwidth, and resources than a private network likely does. With the increased magnitude of DDoS attacks, relying solely on on-premises hardware is likely to fail.