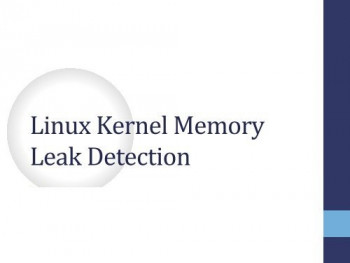 This article will guide you on how to fix Kernel-memory-leaking. Kernel-memory-leaking Intel processor design occurs due to a flaw in the Intel x86-64 hardware.
The simplest way to detect a memory leak is also the way you're most likely to find one: running out of memory.
That's also the worst way to discover a leak! Before you run out of memory and crash your application, you're likely to notice your system slowing down.
A memory leak can diminish the performance of the computer by reducing the amount of available memory.
Most memory leaks result in general software reliability problems, but if an attacker can intentionally trigger a memory leak, the attacker might be able to launch a denial of service attack (by crashing the program) or take advantage of other unexpected program behavior resulting from a low memory condition.
Memory leaks have two common and sometimes overlapping causes:
1. Error conditions and other exceptional circumstances.
2. Confusion over which part of the program is responsible for freeing the memory.