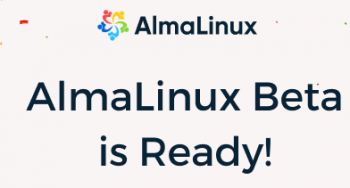 This article covers step by Step process to install Docker CE on AlmaLinux.
Docker is a tool that is used to run software in a container.
It's a great way for developers and users to worry less about compatibility with an operating system and dependencies because the contained software should run identically on any system.
To Install Docker on AlmaLinux:
1. We can add the Docker repository to our system with the following command.
$ sudo dnf config-manager --add-repo https://download.docker.com/linux/centos/docker-ce.repo
2. Before we begin installing Docker, we need to remove the podman and buildah packages from our system, as they conflict with Docker and will inhibit it from being installed.
$ sudo dnf remove podman buildah
3. Finally, we can install the three Docker packages we'll need by executing the following command.
$ sudo dnf install docker-ce docker-ce-cli containerd.io
4. Once installation is completed, start the Docker service and, optionally, enable it to run whenever the system is rebooted:
$ sudo systemctl start docker.service
$ sudo systemctl enable docker.service
5. You can verify that Docker is installed and gather some information about the current version by entering this command:
$ sudo docker version