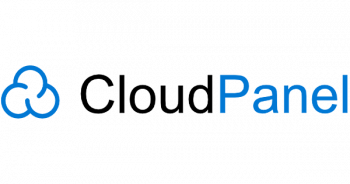 This article covers how to Install CloudPanel Control Panel on Debian 10. With Cloud panel, you can manage MySQL, NGINX, PHP-FPM, Redis, Domain, FTP, User management, and many more from the web-based interface.
It supports all major cloud providers including, AWS, Google, Digital Ocean, and specially designed for high performance with minimal resource usage.
It also offers a CLI tool that helps you to perform several operations including, database backup, password reset, permissions, and more.
To Install CloudPanel on Debian Linux:
1. You can download it with the following command:
# curl -sSL https://installer.cloudpanel.io/ce/v1/install.sh -o cloudpanel_installer.sh
2. Once the script is downloaded, set proper permission to the downloaded script with the following command:
# chmod +x cloudpanel_installer.sh
3. Next, run the script using the following command:
$ ./cloudpanel_installer.sh
Main Features of CloudPanel as listed in the official project website are:
1. It is open source and free to use
2. It provides a powerful intuitive interface for management
3. It is secure – provision of free SSL/TLS certificates
4. Designed for high Performance with minimal resource usage
5. It supports all major clouds – AWS, Digital Ocean, GCP, e.t.c
6. CloudPanel is available in more than ten languages, making it easy to install in any region