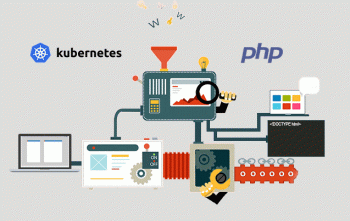 This article will guide you on steps to deploy #PHP application with Kubernetes on #Ubuntu.
Kubernetes, at its basic level, is a system for running and coordinating containerized applications across a cluster of machines.
It is a platform designed to completely manage the life cycle of containerized applications and services using methods that provide predictability, scalability, and high availability.
#Kubernetes really shines when your #application consists of multiple services running in different containers.
Kubernetes, also referred to as K8s, is an open source system used to manage Linux Containers across private, public and hybrid cloud environments.
In other words, Kubernetes can be used to manage microservice architectures and is deployable on most cloud providers.