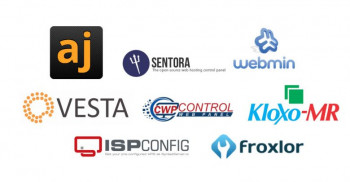 This article will guide you on how to choose the best control panel for customers. Basically, many factors depends to choose the right panel like Ispconfig and Vestacp.
Vesta control panel (#VestaCP) is an open source hosting control panel, which can be used to manage multiple websites, create and manage email accounts, FTP accounts, and #MySQL databases, manage DNS records and more.
To Install And Use Vesta Control Panel:
1. Install SSH Client.
2. Choose The Configuration Panel.
3. Login to Putty and VestaCP Installation.
4. Create a new user.
5. Add a new domain and database.
6. Add Cloudflare nameservers.
7. Add files to your domain via FTP.
8. Repeat the process for all your websites.
ISPConfig is a free open-source control panel application that allows website owners to easily administer their sites, similar to cPanel and Plesk.
It also allows resellers to manage multiple accounts on multiple physical or virtual servers.
ISPConfig only runs on #Linux servers.
To log into ISPConfig:
Navigate to the URL of your ISPConfig system (e.g. https://www.domain.tld:81 or http://www.domain.tld:81; replace "www. domain. tld" appropriately) with your Browser and enter your user name and your password into the form "Login". Confirm by clicking on "Login".