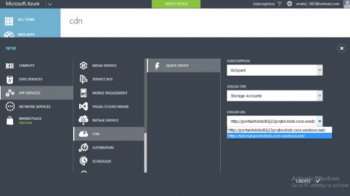 This article will guide you on the steps to create Azure CLI CDN.
What is #Azure #CDN?
Azure Content Delivery #Network (CDN) lets you reduce load times, save #bandwidth and speed responsiveness—whether you are developing or managing #websites or mobile #apps or encoding and distributing #streaming #media, gaming #software, firmware updates or IoT endpoints.
Azure CDN from #Microsoft provides Azure customers the ability to deliver content from Microsoft's own global CDN network.