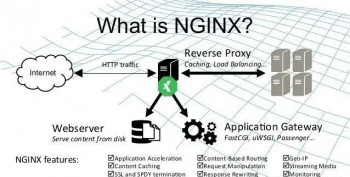 This article covers FastCGI Proxying in Nginx. Basically, FastCGI Proxying in Nginx allows working with a great number of applications, in configurations that are performant and secure.
FastCGI proxying within Nginx is generally used to translate client requests for an application server that does not or should not handle client requests directly.
Nginx has become one of the most flexible and powerful web server solutions available.
However, in terms of design, it is first and foremost a proxy server.
This focus means that Nginx is very performant when working to handle requests with other servers.
Nginx can proxy requests using http, FastCGI, uwsgi, SCGI, or memcached.
How do I know if #FastCGI is enabled?
If the variable is present and correctly set to /phpinfo. php/foobar? foo=bar, then either ISAPI or FastCGI is used.
Look near the top of the output for Server API; it should be set to either ISAPI (which means ISAPI is being used) or CGI/FastCGI (which means FastCGI is being used, since we already ruled out CGI).
More about Fastcgi_read_timeout?
proxy_read_timeout is applied when nginx proxies via HTTP protocol (for example, if you used nginx to proxy the request to a server such as node.js ). fastcgi_read_timeout is used when nginx speaks to the other service using FastCGI protocol.
More about Keepalive_timeout in nginx?
The keepalive_timeout assigns the timeout for keep-alive connections with the client.
Simply put, Nginx will close connections with the client after this period of time.
How does Nginx location work?
The location directive within NGINX server block allows to route request to correct location within the file system.
The directive is used to tell NGINX where to look for a resource by including files and folders while matching a location block against an URL.
How do I start Nginx on Linux?
1. Nginx is a powerful server application that routes network traffic.
2. Nginx runs as a service on your server.
3. systemctl can be used to start and stop the Nginx service.
4. To force close and restart Nginx and related processes: sudo /etc/init.d/nginx restart.
What does #Nginx Rewrite do?
Nginx rewrite rules can be defined within your Nginx configuration file in order to change at least part or all of a URL.
Usually, this is done for one of two purposes.
First, if a URL has changed, using a rewrite rule will let the client know that the resource requested is in a different location.
How do I remove nginx welcome page?
If you removed default under /etc/nginx/sites-available and restarted nginx and the welcome page is still showing, then see if there is a default. conf under /etc/nginx/conf. d and delete it and then restart nginx.