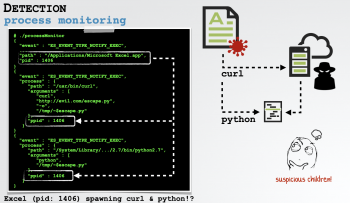 This article covers method to resolve malicious tmp processes. Most malware installers delete itself and these TMP files after successful installation.
The use of TMP files for atomicity is an advantage attackers currently enjoy.
They could have done this operation in any folder of the system, but they choose to use the standard Windows Temp folder.
The first thing a malware installer (first stage of infection) does when executed on a target system - be it a dropper or downloader - is to install a copy of the malware and its components into their corresponding location in the system.