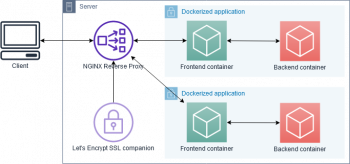 This article will guide you on steps to resolve common issues with "Nginx multiple domains #SSL". Basically, the multi-domain SSL #certificate offers security for multiple websites.
The technique for hosting more than one domain/subdomain on a single IP address/host is called #virtual #hosts. The http get request contains the domain name that the requests is for which allows the web server to match up the request with a particular virtual domain.
You can host multiple websites on #Nginx:
1. Configure Nginx to Host Multiple Websites.
2. Create Directory Structure.
3. Create Virtual Configuration.
4. Test Your #Websites.
5. Adding PHP-FPM Support to Nginx.