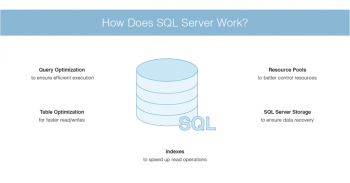 This article covers SQL server memory allocation best practices to follow while allocating memory.
By default, SQL Server can change its memory requirements dynamically based on available system resources.
SQL Server is designed to use all the memory on the server by default.
The reason for this is that #SQL Server cache the data in the database in #RAM so that it can access the data faster than it could if it needed to read the data from the disk every time a user needed it.
Changing SQL Server's Max Server memory is an online option – you don't need to restart SQL Server.
Though when you do make the change, you can and likely will cause data or procs to leave their caches so things could be a slight bit slower for a short while after you run it.
SQL Server will always give you better performance because the query is executed on the server.
Access on the back-end won't help because your client application will need to pull all the data from the tables, and then perform the join locally.
SQL Server has better indexing options.
'Max server memory' ensures that SQL Server buffer pool will not use more memory than specified in 'max server memory'.
So, SQL Server can use less memory than the value of 'max server memory' and other services can use the remaining memory.

You can monitor memory use at the database level as follows:
1. Launch SQL Server Management Studio and connect to a server.
2. In Object Explorer, right-click the database you want reports on.
3. In the context menu select, Reports -> Standard Reports -> Memory Usage By Memory Optimized Objects.