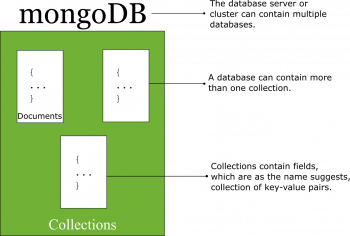 This article covers how to install and setup the UrBackup server on Ubuntu 20.04. Here, you will also learn how we can add a Linux host to be backed up.
The main reason for data backup is to save important files if a system crash or hard drive failure occurs, you will lose your data.
Therefore, a backup solution is much important for any data critical organization.
UrBackup is a free and powerful network backup solution for personal and enterprise. It has almost all features you need from a backup software. UrBackup supports Linux, Windows and Mac OS X.
Benefits of having UrBackup Server on your network are:
1. Centralized backup management
2. Supports multiple clients
3. Supports multiple simultaneous backups
4. Easy to restore
To Install client on Debian or Ubuntu:
1. Install the dependencies UrBackup needs: WxWidgets >= 2.9.0 On Debian/Ubuntu you can do that with apt or your favourite package manager:
$ apt install build-essential "g++" libwxgtk3.0-dev "libcrypto++-dev" libz-dev
2. Download the UrBackup client source files and extract them via e.g.
$ wget https://hndl.urbackup.org/Client/2.4.11/urbackup-client-2.4.11.tar.gz
$ tar xzf urbackup-client-2.4.11.tar.gz
3. Build the UrBackup client and install it:
$ cd urbackup-client-2.4.11
./configure
make -j4
sudo make install
4. Make sure that the UrBackup client backend runs correctly:
$ sudo urbackupclientbackend -v info
5. Start the UrBackup client backend on startup by adding it e.g. to rc.local:
$ sudo chmod +x /etc/rc.local
editor /etc/rc.local
Now add /usr/local/sbin/urbackupclientbackend -d before the exit 0.
6. Start the UrBackup client frontend and setup your paths by executing:
$ urbackupclientgui
and clicking on the tray icon and add paths. You can also do that on the server.
To Install UrBackup Client on Windows:
If you have a fully functioning UrBackup Server on Ubuntu, then you can install UrBackup client on client computers. For example, you can install UrBackup client on Windows 10.
1. Download UrBackup client for Windows 10: https://hndl.urbackup.org/Client/2.4.11/UrBackup%20Client%202.4.11.exe
2. After you install the client software on Windows 10, it will automatically search and connect to the UrBackup server.
3. You will see the client computer listed on your UrBackup web administration console.
4. There will be an UrBackup icon in your taskbar where you can do several things such as:
i. Change settings
ii. Add/remote backup path
iii. Change component to backup
iv. See the status