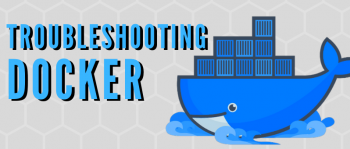 This article covers how to fix docker #error while loading shared libraries which happens in the process of building a docker image.
The docker run command creates a container from a given image and starts the container using a given command. It is one of the first commands you should become familiar with when starting to work with #Docker.
Docker containers make it easy to put new versions of software, with new business features, into production quickly—and to quickly roll back to a previous version if you need to.
They also make it easier to implement strategies like blue/green deployments.

To stop all running containers:
1. kill all running #containers with docker kill $(docker ps -q)
2. delete all stopped containers with docker rm $(docker ps -a -q)
3. delete all images with docker rmi $(docker images -q)
4. update and stop a container that is in a crash-loop with docker update --restart=no && docker stop.