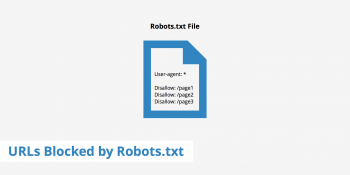 This article will guide you on tips to resolve sitemap blocked by robots.txt which is generally caused due to developers improperly configuring the robots.txt file.
A #sitemap is a blueprint of your website that help search engines find, crawl and index all of your website's content. #Sitemaps also tell search engines which pages on your site are most important.
A sitemap is vital for good SEO practices, and #SEO is vital in bringing in traffic and revenue to the website.
On the flip side, sitemaps are essential to having search engines crawl and index the website so that the content within it can be ranked within the search results.
txt file is usually the first place crawlers visit when accessing a website. Even if you want all robots to have access to every page on your website, it's still good practice to add a robots. txt file that allows this. txt files should also include the location of another very important file: the #XML Sitemap.
Crawl-delay in robots. txt.:
The Crawl-delay directive is an unofficial directive used to prevent overloading servers with too many requests.
If search engines are able to overload a server, adding Crawl-delay to your robots. txt file is only a temporary fix.